My latest T-Shirt design with
Sphynx Cat Ninja
dressed with Angel wings. Set on a colourful background of moon shape orbs. I chose the colour eggplant for this t-shirt but also looks great on black. Available in most colours sizes and styles on zazzle.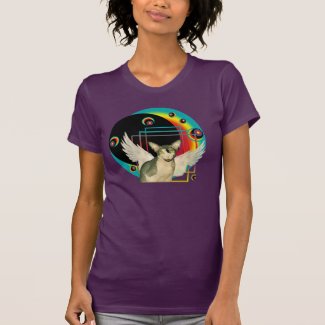 T-Shirt | Sphynx Cat Angel Orbs
by
angeirwin
Get
overnight custom t shirts
on zazzle.